Discover Pittsburgh
---
City & Region
Economy
Neighborhoods
& Schools
Cultural
Enrichment
Shopping
Sports
Outdoor
Recreation
Special Places
to Visit



Discover the New Pittsburgh - Sports

Pittsburgh is the City of Champions! There is barely enough space in local display cases to hold all the Super Bowl trophies, World Series banners, and Stanley Cups accumulated by Pittsburgh sports teams.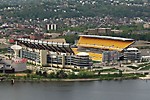 The Pittsburgh Steelers of the 1970s rank as the best football team of all time as supported by their unprecedented four Super Bowl victories in six years, and the fact that 18 members of those teams are in the Pro Football Hall of Fame. The Steelers play in Heinz Field, a new 65,450-seat, state-of-the-art stadium that provides a spectacular vista of the downtown skyline. The Steelers brought home their fifth Super Bowl Championship in 2006 with a 21-10 victory over the Seattle Sea Hawks! In 2009, they won a record breaking sixth Super Bowl Championship beating the Arizona Cardinals 27-23! Go Steelers!

The history of the Pittsburgh Pirates includes many of the most famous names in baseball - Honus Wagner, Bill Mazeroski, Roberto Clemente, and Willie Stargell - as well as five World Series championships. The Pirates play in PNC Park, the first two-deck ballpark built in the United States in half a century. With 38,000 seats and a natural grass playing field, it is not only a magnificent facility, but it also offers great food concessions, a fabulous clubhouse, a River Walk, and a magnificent view of the city.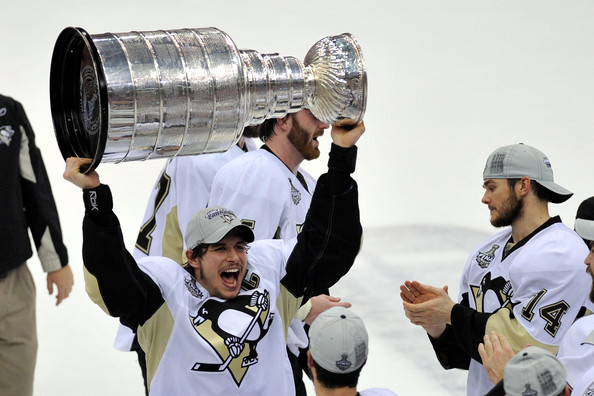 Mario Lemieux, # 66, holds the distinction of being not only a hockey legend but also the modern sports world's only player/owner. The Penguins have been one of the most competitive teams in the NHL. They won the Stanley Cup in 1991,1992, 2009 and 2016 capping off the season in Game 6 with a victory over the San Jose Sharks. Congratulations to the team and to Captain Sidney Crosby!

The Penguins' hard-hitting action takes place at Consol Energy Center, which is a multi-purpose entertainment complex that features a variety of other activities, including the Ringling Brothers Barnum & Bailey Circus, the Harlem Globetrotters, and pop concerts.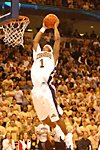 The Riverhounds, a popular Pittsburgh spectator sport, is a professional outdoor soccer team with an enthusiastic following.

College athletics are also very exciting, especially the nationally ranked University of Pittsburgh Panthers football team. Their games are now played in Heinz Field! Pitt also has a great, nationally ranked basketball team, and a spectacular state-of-the-art basketball court!