Relocation Services
---
List of Services



Relocation Services

Competition in recruiting high caliber individuals to the Greater Pittsburgh Region from across the United States and around the world is keen. Getting to the Point: Partners in Relocating provides a competitive edge in the recruiting process.

A New Trend in Relocation Services

We are professional consultants with expertise in what people want to know about living here. We are not realtors. We promote our city and assist individuals, dual-career couples, and families in learning about our region, and in making a smooth transition and a confident start.

Our services are engaged by more than 120 corporations, hospitals, and academic institutions to help them in recruiting candidates who visit the Greater Pittsburgh Region, and in providing a smooth transition for those who have already accepted positions here. One of the primary goals of our business is to facilitate a positive adjustment for the trailing spouse and children.

We work with:
Established and emerging regional companies
Companies from other states and countries who open branch offices or new headquarters in this region
Companies exploring the Greater Pittsburgh Region as a potential site for establishing new businesses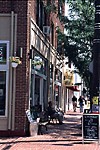 Our Relocation Services are Extensive

We show individuals and families that the life they want to lead is available in our region. It is very reassuring and helpful to individuals who are being recruited and relocated to know that there is an organization in the Greater Pittsburgh Region that is available to assist them whenever they call with whatever they want to know. We also understand the challenges and rewards associated with moving to a new location, and as testimonials show, our services ease the stress of moving.