Discover Pittsburgh
---
City & Region
Economy
Neighborhoods
& Schools
Cultural
Enrichment
Shopping
Sports
Outdoor
Recreation
Special Places
to Visit



Discover the New Pittsburgh - Cultural Enrichment

The best talent in the world comes to Pittsburgh through such programs as the Pittsburgh Broadway Series, complementing the city's own premiere performing arts. Pittsburgh's downtown live-performance theaters sit within a few blocks of one another, giving rise to the term Cultural District.

Enjoy a pre-performance dinner among a choice of great restaurants, and experience world-class entertainment, followed by a delightful cappuccino and dessert. You can find parking, making it all the easier to have a great night on the town that is convenient, accessible and affordable!

The sumptuously restored 1927 Heinz Hall for the Performing Arts is home to the internationally acclaimed Pittsburgh Symphony Orchestra. Heinz Hall is breathtaking with its magnificent crystal chandeliers, gilded accents, polished marble, and red carpet. On a clear night during intermission, step outside into the courtyard and sip champagne under the stars! London's Evening Standard has called the Pittsburgh Symphony "one of the finest orchestras on the planet." The symphony also elicits praise for its Pops Series. The Pittsburgh Youth Symphony Orchestra showcases the talent of local young musicians in a special series of concerts.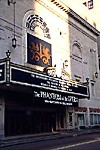 The Benedum Center for the Performing Arts is another elegantly restored theater designated by Billboard magazine as the "Number One Auditorium in the U.S." In addition to hosting touring Broadway shows, the Benedum is home to outstanding local and visiting entertainment. You will be enthralled with the Pittsburgh Opera, whose performances are brilliantly staged and magnificently performed. The Civic Light Opera will delight you with popular Broadway musical productions. The repertoire of the outstanding Pittsburgh Ballet Theatre includes classical ballets and contemporary masterpieces that will dazzle you. The Nutcracker ballet is not to be missed! The Pittsburgh Dance Council brings the best of exciting contemporary dance to our region.

The O'Reilly Theatre is a wonderful addition to the city's cast of outstanding theater attractions. It was built for the Pittsburgh Public Theater, one of America's most respected regional theater companies. Whether you enjoy comedy or tragedy, you will be mesmerized by their performances.

The Byham Theater, formerly the Fulton, once served as a regal host to film and stage presentations. It now lights up the night with revues, plays, and avant-garde contemporary works by Dance Alloy.

Outside the Cultural District, The City Theatre on the South Side is renowned for riveting dramatic performances. River City Brass Band, at the Carnegie Music Hall in Oakland, enchants audiences with their rousing sounds. For jazz lovers, Manchester Craftsmen's Guild on the North Side is heaven. You will be dazzled by the performances of legendary jazz musicians.