Discover Pittsburgh
---
City & Region
Economy
Neighborhoods
& Schools
Cultural
Enrichment
Shopping
Sports
Outdoor
Recreation
Special Places
to Visit



Discover the New Pittsburgh - Outdoor Recreational Activities

Sports enthusiasts do not just have to watch the Pirates, Steelers, or Penguins to be involved. You can engage in almost any recreational sport from fly-fishing to crewing to running a marathon. It is easy to indulge your passion for sports because the opportunities to participate are abundant.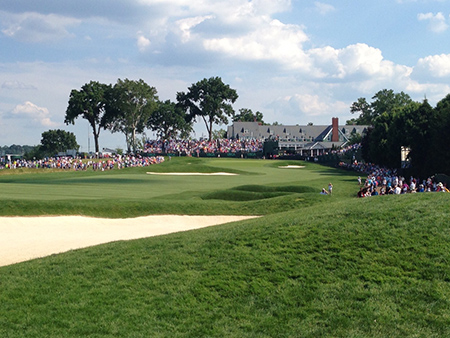 Pittsburghers feel passionately about golf! Preeminent among our golf courses is Oakmont Country Club, which has hosted nine U.S. Opens!

Allegheny County has one of the highest numbers of registered motor boats in the country, with easy access to the three rivers. There is also interest in kayaking and canoeing. Nearby lakes offer opportunities for sailing, and if you have a 25-foot craft, you can sail on Lake Erie.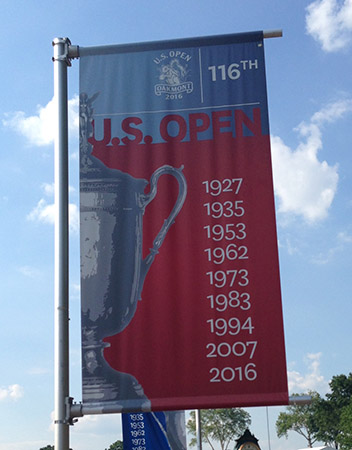 We have four beautiful City Parks, nine magnificent County Parks, and many wonderful State Parks. Selected parks have facilities for tennis, golf, swimming, wave pools, boating, fishing, ice-skating, skiing, sled riding, horseback riding, mountain biking, and picnicking.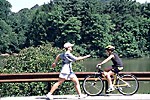 Both within these parks and in addition to them are trails for hiking, biking, jogging, and roller blading. In fact, you can bike from Pittsburgh to Washington, D.C. along the Great Allegheny Passage Trail (335 miles long)!

The North Shore Riverfront Park is designed to be one of the most spectacular urban waterfront projects in the U.S. It provides green space and features "water steps," along with a fishing pier.

The Golden Triangle

You will be struck by the stunning architecture of the headquarters of many of America's corporate giants, whose wealth and power have resulted in downtown becoming known as the Golden Triangle.

Point State Park sits at the tip of the Golden Triangle, land once coveted by three empires. A lasting reminder of that past is the Fort Pitt Blockhouse; Pittsburgh's oldest building dating from 1764. You can also walk along the outline of Fort Duquesne, which is embedded in the grounds.

Another highlight of Point State Park is one of the world's tallest fountains, a 150-foot geyser within a 200-foot basin that also features and infinity pool and seating. The fountain comes from an underground aquifer sometimes referred to as Pittsburgh's fourth river!

The park hosts popular events including the Three Rivers Regatta, the Three Rivers Arts Festival, and a spectacular display of fireworks on the Fourth of July.

The Laurel Highlands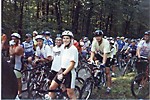 Located approximately an hour southeast of Pittsburgh is the Laurel Highlands, an outdoor scenic and recreational paradise. It includes the highest mountain peaks in Pennsylvania as well as opportunities for cross-country skiing and golfing on public courses.

Hidden Valley Four Seasons Resort and Seven Springs Mountain Resort feature downhill skiing, snowboarding, and snow tubing.

Ohiopyle State Park is famous for white water rafting, kayaking, canoeing, camping, hiking, mountain biking, and a 28-mile bike trail.

Idlewild is a fabulous theme and water park offering fun activities for the young and the young at heart!

You can visit Fallingwater, the architectural masterpiece designed by Frank Lloyd Wright. This landmark house rising over a waterfall was the summer home of Edgar J. Kaufmann.

The history buff can journey back into the French and Indian War when Great Britain and France fought for control of North America. Visit Fort Necessity National Battlefield where Colonel George Washington fought his first major battle in 1754 and was defeated. It was the only time that he ever surrendered. Fort Ligonier is a full-scale reconstruction of the original fort built in 1758. It served as a strategic colonial outpost along the land route to the Forks of the Ohio.