Discover Pittsburgh
---
City & Region
Economy
Neighborhoods
& Schools
Cultural
Enrichment
Shopping
Sports
Outdoor
Recreation
Special Places
to Visit



Discover the New Pittsburgh - The City and the Region


Pittsburgh and environs is the best place to live, work, raise a family, and be part of a community. We have all of the advantages of a large city and fewer of the disadvantages. Our region combines high-power business and sophisticated technology with the warmth and flavor of life indigenous to Southwestern Pennsylvania.

The Pittsburgh of today boasts clear skies, sparkling rivers, and an unparalleled quality of life. USA Weekend magazine (May 16-18, 2003) ranked the "Nighttime view of downtown Pittsburgh from Mt. Washington" as the Number 2 most beautiful place in America!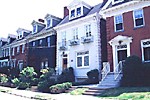 We have wonderful city neighborhoods with an urban flavor, city neighborhoods that are the equivalent to suburbs in other communities, and nearby beautiful suburban areas with large lots and rolling lawns. Hence, there is an abundance of residential choices ranging from unique lofts to living in the "country," and being only twenty minutes from the City. We have gracious older homes and new construction. Best of all, the cost of living and housing are affordable.

Pittsburghers are friendly and helpful. Strong family values and neighborhood pride predominate. There is also a wonderful ethnic mix exemplified in the flavor of various neighborhoods, for example, Polish Hill; Bloomfield, which has a strong Italian influence; and Deutschtown on the North Side.

Corresponding to the diverse cultures are an abundance of ethnic restaurants. These include French, Italian, Mexican, Chinese, Japanese, Sushi, Indian, Middle Eastern, Mediterranean, Peruvian, Spanish, Filipino, Pan-Asian, German, and Thai!

The region also takes pride in our high quality public, private, and parochial schools. Statistically, we are a safe city compared to other urban communities of our size. We are also a model region for our efforts to become pollution free. No longer a smoky steel town, Pittsburgh is clean and green. Health Magazine has rated our city as one of the 10 healthiest places to live in America.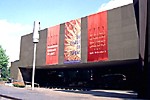 Once known as "Steel Town," our economic transformation led President George W. Bush to call our region "Knowledge Town." New Millennium Pittsburgh is alive with businesses, academic institutions, research and development, government, world-renowned healthcare, world-class cultural enrichment, major league sports teams, and engaging museums. We enjoy an abundance of shopping and a range of recreational opportunities, including wonderful parks, running/biking trails, exceptional golf, and boating on the rivers. We have fine hotels, great restaurants, and an outstanding airport.

Being a big small town is also a professional advantage because it simplifies networking. You can easily meet all of the colleagues in your field.