Testimonials
---
Professionals
and Executives
Foreign Executives
Trailing Spouses
HR Professionals
and Employers



Testimonials from Foreign Executives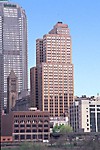 You really don't know what a major difference you made during our visit last week to Pittsburgh. I admit that I had a lot of trepidation in taking my wife and daughter to visit for the first time, but when you picked us up, you made a VERY big difference. The city tour was excellent, all the appointments at schools were great, the visit to the pet shop just made my daughter's day, your selection of a restaurant for lunch was outstanding, but even more important, your genuine interest in making sure that my family and I were feeling good about the move. Many, many thanks to you and to all the other folks at Getting to the Point.


You and your team's participation was very important for us to reach a clearer decision. It brought to my wife a new view on what is living in a foreign country, considering all comfort and lifestyle we had established in our city. She was very pessimistic and fearing to travel with the children to Pittsburgh. However after your assistance and guidance, her view on the issue has considerably changed.


The main items of service were: finding schools for my children, applying for social security numbers, opening a bank account and purchasing a car. ...In all occasions, the services were provided in a most professional manner and the support was very helpful. Your representatives provided excellent direction to me and my family in advising us where to go and the proper contacts. They also scheduled appointments and made the introductions. Without their support, applying for social security numbers could have been very frustrating. I was also very impressed by your prompt and courteous service. I must not forget to include the personal and warm way Getting to the Point professionals treated me and my family.